INAMI COMMUNICATIONS - Our Story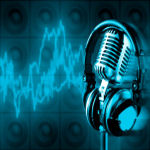 The INAMI COMMUNICATIONS story began in 1977 when Rickie and Rosalyn Robinson, a pair of school teachers with the Pasco School District, formed R2 PRODUCTIONS for the sole purpose of spreading the joy of funk & pop-soul & jazz-fusion music in and around the Tri-Cities, Washington. They became very popular throughout the region promoting their mobile DJ Dance Machine and Light Show; affectionately called the "PeaNutt Butter Machine." They were in constant demand at area high-schools, private parties. In addition, they spear-headed a series of non-profit community wide events for the benefit of the community. The Robinsons proficiency at promoting public events and various musical endeavors spurred them to organize a group of community leaders to form the Tri City Black Jr. Miss Scholarship Pageant Board of Directors. Together the group used the annual pageant event as a vehicle to provide scholarships to young women and afford southeastern Washington the opportunity to celebrate the utter enchantment of African American culture. At the time it was the only event of its kind for and by African Americans in all of Eastern Washington.
Click here to see clips of the 1979 Tri-Cities Black Jr Miss Pageant.
A superb spin-master and enunciator, Rickie parleyed his skills into an arrangement with KZZK (KORD FM) radio to produce and broadcast an R&B and Jazz fusion radio show called "The PeaNutt Butter Show", that aired during the summer of 1980; years before the proliferation of R&B/Hip Hop music on top 40/Contemporary Hit radio stations now commonplace in the new millennium. The Robinsons continued their high profile involvement in community events and musical adventures until their relocation to Seattle in 1986. After a 4 year hiatus, they eventually morphed into a re-marketeering entity; the JaReJo Marketing Group; as a provider of high quality, reusable classroom equipment to child-care centers and private schools in the greater Puget Sound area. 1992 brought forth the name INAMI COMMUNICATIONS - INAMI being the reverse spelling of the Swahili word IMANI which means faith; COMMUNICATIONS - to better reflect our broadening scope of services and products which also includes educational consulting fund development, grant writing, real estate and business development, Internet marketing and e-Commerce. With over 60 years combined experience in education, community organizing and counseling "hard to serve" youth, our expertise has also been used by community based organizations and schools throughout King County to help develop innovative, outcome driven programs and curriculums for parents, teachers and counselors of "hard to serve" youth and their families. We have now come full circle; back to the music, back to broadcasting and moving forward as the
CyberClickMediaGroup;
promoting things to encourage Life, Liberty, the pursuit of Happinress and good for the community. Take a moment to peruse our sister sites,
CyberClickBusiness
,
CyberClickRadio
and
CyberClickProperties
. Also help us support education by visiting our foundation, the
Virgie Robinson Scholarship Fund
. If you have any questions or concerns regarding this website, please contact our webmaster.